With online lotteries gaining prominence in the US, let us take a closer look at the top Lotteries and the different promotions available.
Best Online Lotteries to Consider
| The Top Lotteries in the US | Review | Promo Code |
| --- | --- | --- |
| Michigan Lottery | | GET PROMO CODE |
| New Hampshire - NH Lottery | | GET PROMO CODE |
| Pennsylvania - PA Lottery | | GET PROMO CODE |
Michigan Lottery
For you to be a member of Michigan Lottery, you must be 21-years-old or above, a Michigan resident and physically located in Michigan.
Welcome Bonuses & Offers: After meeting the requirements, you can proceed on to create an account and as a new player, you will be eligible to receive a welcome bonus that comprises of a 50% bonus on your first deposit up to $100. Once you have deposited your money, you will play an instant game or a draw game for you to be accredited with the bonus. It means that for a $40 deposit you will have an additional $20 accredited to your account. In addition to that, you will be given free games of Treetop Treasures to play. That and many promotions that include; Daily Spin to Win are offered on the platform.
Games: In the platform, you can play the games in two ways; Online and In-Store. For online games, the platform has offered more than 60 games that are available 24/7. The games offered are in different types namely; Instant, Draw, Fast Cash, Pull Tab, Keno, Second Cash. The popular Instant online games you can get include games like Prince of Hearts, Ultimate Wizard and more. If your interest lays on the Instant In-Store games, you can have a selection of games like $50,000 Gold Rush, $500,000 Bonus and more. You can also have a single ticket or a multi-ticket for the games and you can play the games with as low as $0.05 and styles of play include; Bingo, Bonus Round, Jackpot Games, Keno, Multiplier and what's more, is that the games are offered with different themes.
Mobile Optimization and Responsiveness: The Michigan Lottery platform has a mobile application in which Android users and iOS users can access the online games offered on the platform. For Android users, the application will be downloaded from the platform and the iOS users will get it from Apple Store.

Payment Methods: You can make payments, play games and play the promotions in place. You can additionally opt-in for communication alerts in case of any updates and notifications. Payment methods include; PayPal, Neteller, Visa/MasterCard, Discover
Customer Support: You can reach the customer support services via:
FAQs page
Live Chat
Email
Phone – 1 (844) 887-6837
New Hampshire – NH Lottery
For you to own an account with the NH Lottery, you will have to meet be 21-years-old and above, be physically located in New Hampshire and submit the last four digits of Social Security Number.
Welcome Bonuses & Offers: Once you have met the above requirements, fill in the required details, you will be a New Hampshire Lottery member and to crown that, there are welcome bonuses targeted towards new members which will range from Free games in which they can participate, cash bonuses they can additionally get and other special offers for one month after making your first purchase. The minimum deposit you can make on the platform is $10.
Games: Like the Michigan lottery, you can access Instant and Draw games offers with NH Lottery. You can view the online games offered from the category iLottery Games and you can also have games provided from the In-Store Games. There are 16 iLottery Games offered and you will get titles like VIP Black, Wizard of All, Diamond Payout, Blazing Red 7's and more. When you get to the In-Store Games category, you will have Powerball, Mega Millions, Keno 603, Megabucks, Lucky for Life, Fast Play, Gimme 5, Scratch Tickets.
Mobile Optimization and Responsiveness:  Surprisingly, the platform has no mobile application as of the time of writing this piece. However, you can still access the platform services through your mobile phone's browsers. Whatever is offered on the desktop version will be offered on the mobile phone. What's more, on their FAQs page, they have offered tutorials on how to go about every process using your mobile phone. You can open an account with the mobile site, change passwords, signing up for rewards and participating in promotions, make deposits and withdrawals and every other service. With a good internet connection and updated browsers, you are good to go.
Payment Methods: The payment methods provided on the platform include; PayPal, Visa/MasterCard, Discover, ACH Bank Transfer.
Customer Support: Reaching the customer support services will be through the following means provided;
The one-on-one services are not available 24/7. They are available on Monday – Friday: 8:00 AM – 4:00 PM.
Pennsylvania – PA Lottery
For anyone with an interest in joining the platform, you will have to be of 21-years-old or older and be physically located within Pennsylvania while playing.
Welcome Bonuses & Offers: When you have fulfilled the requirements, you can proceed on to create your account on the option 'Sign Up' on the top right of your page. After successful account creation, the new player will be eligible to get a bonus accredited in your account which you can use to play games like Foxin' Wins, Big Money Slingo, Super Cash Busters.
Games: Once you are a member with PA Lottery, you will be able to Play Online with over 36 games offered. You will get games like Cash and Conquer, Super Cash Buster, Treasure 7×7 and more. Additionally, there are specific promotions tailored to the online players like a welcome bonus of 100% bonus on your deposit + $5 Free Play. From the online play, you can get Draw Games like Mega Millions, Treasure Hunt. On the Scratch-Offs, you will get games like Win Pig Fly, Spicy Hot 7. On to the Fast Play, you will have titles like 4s Galore, Money Tree, Three to Win and more. There are also Keno games and additional Xpress Sports which has subcategories Xpress Football with eight (8) virtual teams and Xpress Car Racing where you can watch 12 racecars competing and pick the 1,2,3 order for a win.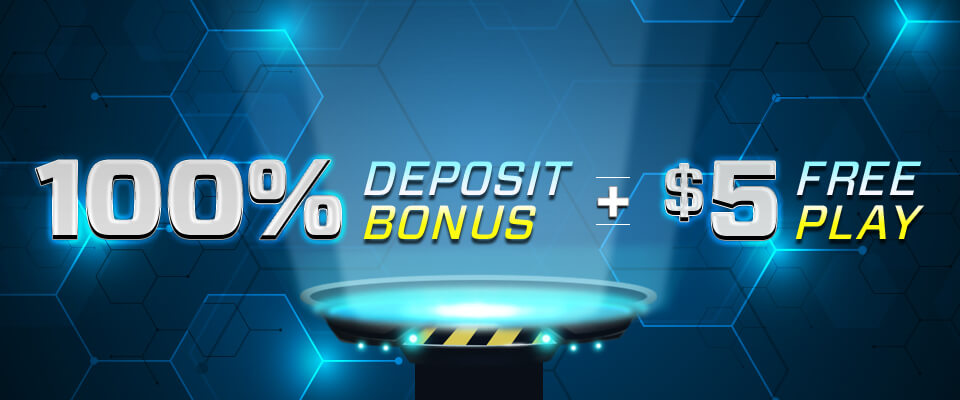 Mobile Application and Responsiveness: The PA Lottery platform also boasts a mobile application for all Android users and iOS users. For the iOS users, they will be able to get the application from the Apple Store while the Android users will get the application directly from the platform. You can access the games in an easier way as the application is tailored with a customer in mind. You can play games, participate in the promotions offered, scan your coupon before being redeemed at the retailer and check your ticket for any winnings that you would have garnered.
Payment Methods: The payment methods that are allowed on the platform include; ACH e-check, Visa/MasterCard, PayPal and Pay Near Me.
Customer Support: In a case you want to reach the customer support services, you can do so via the following means:
Having provided a brief review of each of these online lotteries, it is up to the player to make an educated decision on which options sees the most suitable for them. Remember to always check what offers and welcome promotions are available to ensure you get the most out of your choice.
This review is based on the personal experience of the offers listed.
Commercial Content / 21+ Responsible Gambling.
last update : December 2023